Renaissance Conservatory Planning Kit:
Our New 84-Page Color Portfolio and Timber & Metal Samples Selections Guide make our Planning Kit one of the best resources available for great Conservatory design ideas. These valuable planning tools are your next step toward discovering the abiding pleasures of a Renaissance Conservatory Lifestyle.

Price: $15.00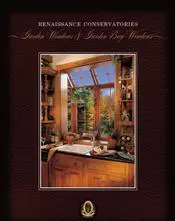 Garden Window & Garden Bay Window Brochure, Price List & Order Form:
Use the photos, models, pricing, step-by-step measuring instructions, and convenient Order Form to custom-fit a magnificent Garden Window or Garden Bay Window to any opening in your home.
Renaissance Garden Window & Garden Bay Window Brochure, Price List & Order Form
Price: $2.00
FREE with the purchase of the Renaissance.
Conservatory Planning Kit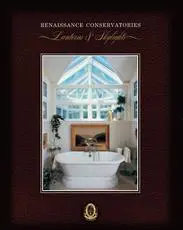 Lantern, Skylights, Glass Roofs & Domes Brochure:
Adding the brightness and warmth of the sun by day, and the romance of the moon and stars by night has never been so beautifully simple. Our brochure will help you choose the approach that perfectly complements your lifestyle.

Lantern, Skylights, Glass Roofs & Domes Brochure
Price: $2.00
FREE with the purchase of the Renaissance.
Conservatory Planning Kit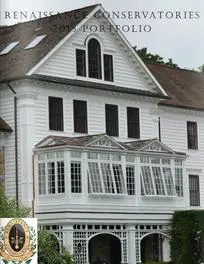 Renaissance Conservatories has completed dozens of projects across North America.  Download our Free complimentary portfolio book, and view several of our completed projects online.  

Digital Conservatory Portfolio Book
Price: Free
Literature | Catalog| Book